A motor vehicle service agreement is a contract or agreement between the owner/leaser of a motor vehicle and the company providing coverage. It provides coverage for a motor vehicle specified on the service agreement which includes a new or used vehicle. It covers against loss due to failure of a mechanical or other component part, or a mechanical or other component part that does not function as it was originally intended. These contracts usu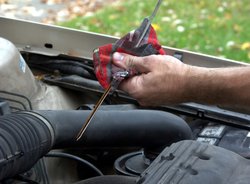 ally provide service after the normal warranty expires. These contracts are also referred to as an auto extended warranty.
 
There are basically two types of coverage's that you can get for your vehicle:

1. Exclusionary Coverage- meaning that everything is covered except a list of items (usually maintenance items);
2. Component Coverage- meaning a complete list of items that ARE covered. With this type coverage only the items on the Covered Components List are covered. Your coverage for an unexpected mechanical failure depends on the plan you purchase.
We want to make sure that you make the right decision about a vehicle service contract. Take the time to educate yourself because remember, your vehicle is one of your biggest purchases. It is crucial to protect your vehicle and keep it on the road for years to come. With a Performance Vehicle Service Plan, you will receive protection from the unexpected financial burden that some mechanical breakdowns bring.
The price of a vehicle service contract depends on the level of coverage you select. The cost of the plan can be financed along with the purchase of your vehicle.